Digitize and improve your
customers' experience
Interact with your customers across all contact
channels using a single, modular and cloud-based
platform, enriched with AI.
Rely on our marketing automation,
Sales CRM, workforce engagement,
helpdesk and collections
modules.
Easily integrated to all your third-
party applications, you can customize
your inConcert solution to meet all of
your business needs.
Let our scalable and flexible tools
take you where you want to go
(and beyond).
Accelerate the adoption of
technology and your ROI with the
help of our in-house business
consultants.
Customer journey
Improve your customers' experience on their favorite contact channel, while making the interactions faster and more efficient thru all stages of the customer's journey with you.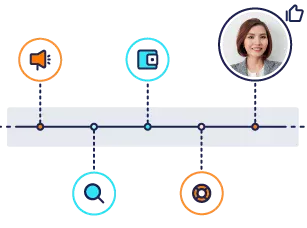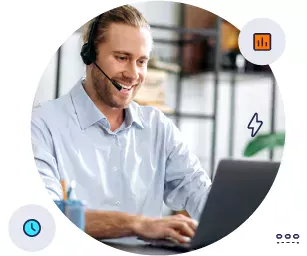 Total experience
Equip your teams with all the tools they need to successfully resolve customer interactions on time, every time and on any channel from anywhere in the world.
Omnichannel made simple
Manage every type of client interaction from one platform, including voice channels, text messages, emails, WhatsApp, web chat, video chat, Facebook, Messenger, Instagram, Twitter, YouTube or App Stores.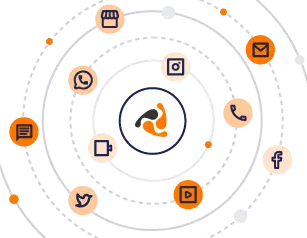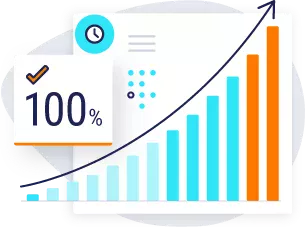 Exponential growth
Accelerate your operational efficiencies and optimize your costs by enriching your integrated technical solutions with artificial intelligence, virtual assistants (both text and audio), natural language processing and the automation of key processes.
No-code applications
Facilitate collaboration between your different business stakeholders and accelerate your go-to-market initiatives with leading-edge functionality, an enhanced level of personalization and without the need for writing code.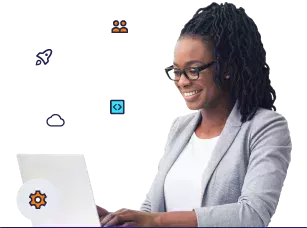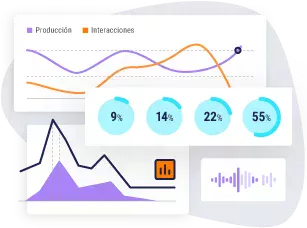 Data-driven decisions
Measure your key operational indicators and guide your strategic decisions based on evidence, be it with the hundreds of reports available on the platform or generated by the personalized dashboards. You can program to receive them in your mailbox as and when you want.
Native integration
Easy to deploy, No-code integration of the inConcert modular suite using our proprietary tools.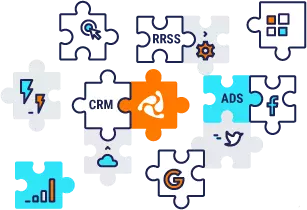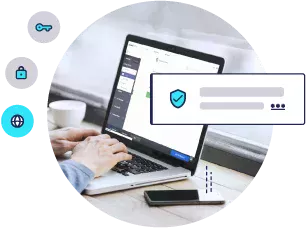 Security and reliability
Protect your data and operational stability using a single platform comprising of a geo-redundancy in seven locations and three continents. The platform is certified in accordance with international regulations and can meet compliance expectations in sectors including those with specific requirements, such as government or banking.