150
contact Center positions
in 24 hours
1,5
million interactions
in six months
100%
of queries answered
through multiple channels
150
contact Center positions
in 24 hours
1,5
million interactions
in six months
100%
of queries answered
through multiple channels
150
contact Center positions
in 24 hours

1,5
million interactions
in six months
100%
of queries answered
through multiple channels
Let's hear from the protagonists
Let's hear from the protagonists
"Thanks to the versatility, ease of use and speed of deployment of this inConcert platform, we had a complete solution up and running for our most demanding customer and in record time."
Mariano Bañón | Webhelp IT Director
Functions
Omnichannel Inbox
Outgoing campaigns
Call-back
Web forms
Click-To-Call
Solutions
Functions
Omnichannel Inbox
Outgoing campaigns
Call-back
Web forms
Click-To-Call
The challenge
Webhelp is a BPO that provides contact center services in Spain to four major car brands: Volkswagen, Audi, Seat and Skoda. Their call center consisted of four officers who performed their duties without major difficulties. Until 2015 the media reported the case known as "dieselgate", which affected millions of Volkswagen customers around the world.
In this context of crisis, Webhelp posted a telephone number that assist users who needed it, without foreseeing the number of calls they would receive from customers who demanded explanations. The four available agents were insufficient, and the lines immediately overflowed. The contact center platform they used did not have the flexibility required to scale their service as quickly as the situation demanded.
A contact center
of 150 positions
in 24 hours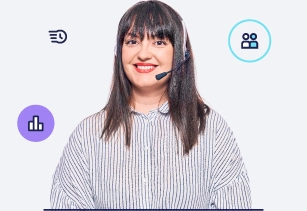 A contact center of 150 positions in 24 hours
Solution
It was Saturday morning when Webhelp contacted inConcert looking for an agile and flexible omnichannel contact center solution, for an operation of 150 positions, which they needed to deploy that same weekend.
inConcert implemented its inConcert Omnichannel Contact Center platform hosted in the cloud, with geo-redundancy in data centers in Madrid and Barcelona to ensure the high availability required by the operation.
This platform, integrated with Webhelp's customer management systems, began processing the attention of incoming interactions in the first 24 hours, achieving the primary objective.
For the second stage, in the following 48 hours, an outgoing campaign was launched in order to respond to requests generated in an omnichannel way through web forms, click-to-call buttons, social networks, and emails.
This campaign provided call-back functionalities to ensure that no calls, even abandoned ones, went unanswered.
Results
Webhelp was able to meet the requirements of their customer, Volkswagen, within an extremely demanding deadline that, a priori, seemed impossible to achieve.
During the first six months of operation, more than 1.5 million interactions were attended through telephone, email, web forms and click-to-call. Thanks to the agility and robustness of inConcert's technology and the efficient work of the project team in its deployment, Webhelp continued to work with inConcert as contact software for their customers in the automotive sector.
100%
of requests
were answered
1,5
million interactions
in six months
A deadline that seemed impossible was achieved!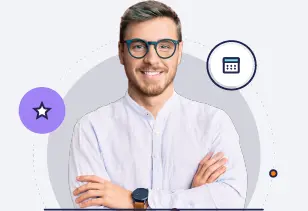 A deadline that seemed impossible was achieved!
Webhelp
Webhelp improves the customer experience by providing long-term value to the world's most innovative companies with end-to-end services, from helping their customers deliver a more humane, complete, and intelligent experience to moderating their social networks and providing payment services.

Sector: BPO / Automotive


Posiciones: 150


Operaciones: Spain