Growth
Thanks to our portfolio of integrated modules and technologies, our Partners and customers can grow and improve results in a simple, streamlined way.
Agility
Our solutions are designed to allow projects to be set in motion in the shortest possible time. What's more, our structure allows a high degree of flexibility in project management.
Impact KPIs
Our operational expertise means we can focus on business KPIs, resulting in higher productivity, lower costs, a better CX, increased sales, and better invoicing.
Innovation
We have dedicated resources that ensure the continued innovation of our portfolio, leading to the development of our technologies in terms of AI, automation, connectors, natural language, etc.
Together, we're stronger
inCThe inConcert Partner Program is the cornerstone of the company's
global growth strategy. Its mission is clear: to create value.
Our primary objective is joint business development.
We define ourselves by the following values:
Commitment and Support
Your objectives are also our objectives. Supporting our Partners to enable their growth and success is therefore our Number One commitment.
__
Evolución e innovación
We are obsessed with providing our Partners with the most advanced technology for customer communications. So you'll be kept up to date with our product portfolio Road Map, which we encourage you to expand with your expertise.
Proximity and Transparency
o We will work alongside you with a collaborative, open-minded approach to foster improvement and support you by transparently sharing our technology with you. Our experts will be close at hand to assist you day-to-day.
Business Focus
Ongoing support for business activities focusing on increasing both quantity and quality of sales.
__
Reasons to Join
The inConcert Partner Program is designed so that its members can take off, grow, and achieve sustained success.
Training and Support
Person responsible for local Partners, providing support during all phases of the journey for the management and closure of new business deals.
Person responsible for onboarding, providing support and guidance during the early stages of collaboration.
Resources exclusively assigned to Partner Enablement.
Pre-sales consultants available for meetings, demos, and sessions
with end customers.
Product and UX/CX experts.
Advanced training, videos, and certification for the acquisition of
knowledge about sales, implementation, and maintenance and
support.
Regular meetings with the Partner Account Manager (PAM)
to review needs and opportunities.
Exclusive Resources
Product and portfolio presentations and brochures.
References and success stories / Verticals / Case studies.
Go2Market and Sales tips / Quick wins / Competitive advantages.
Business Plan and guide to achieving your aims.
Opportunity for Growth
We are seeing unprecedented growth in the use of technologies designed to improve remote customer relationships. Together with the versatility of our technological solutions, this trend means that our Partners are in a truly enviable position to seek out business opportunities and agreements
Keep Up with Trends and Innovations
Our ongoing analysis of trends and of the current and future needs of companies in the field brings an added value to the solutions we offer.
Take Advantage of Our Expertise
By sharing our expertise in this field, together we are able to build a strong business base to help you consolidate the relationship with your end customers.
Our Programs
There are three profiles of collaboration according to capabilities and involvement in the various business stages: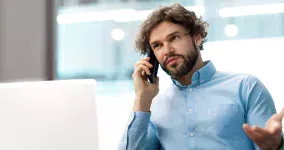 Referral Partner
For professionals with a large portfolio of contacts who are able to win new accounts. __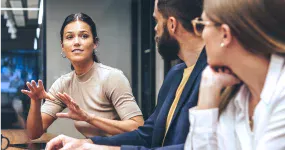 Sales Partner
Intended for companies which, in addition to winning new accounts, are involved in the entire sales process, end to end.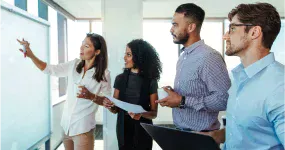 Tech Partner
Ideal for companies with the operational capacity to spot opportunities, sell, set the project in motion and offer primary levels of support.