Request a demo
More information
Omnichannel communication
Receive real-time notifications every time a new lead is generated so you can provide immediate and personalized customer service. Contact your lead by phone, webchat, email or any social media channel, and maintain one single history of all interactions.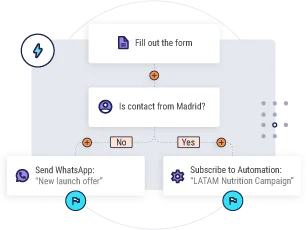 Automation
Automate your marketing strategy with audience segmentation, distribution workflows, nurturing, contact history and lead scoring. Optimize your processes in a smart way, freeing up valuable time and resources.
Better data,
better decisions
Create dashboards and display key indicators from each stage in the marketing funnel, measuring the ROI in digital media, the quality of your SEO and the actual customer acquisition cost across all of your campaigns.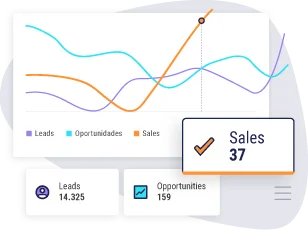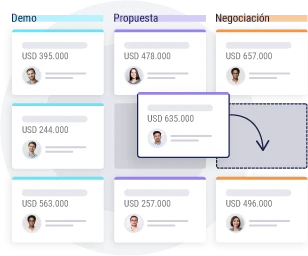 Pipeline management
Manage multiple pipelines and sales teams simultaneously. Track the progress and likelihood of closing each sales opportunity. Generate your own, fully customizable pipelines that reflect all the data points that you need.
Consolidated history
Understand the path your leads follow through the sales funnel. Use our proprietary search engine to validate all contacts, context, who initiated them and when.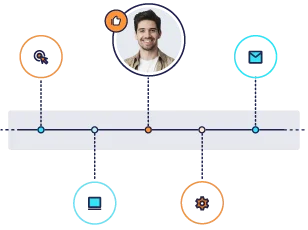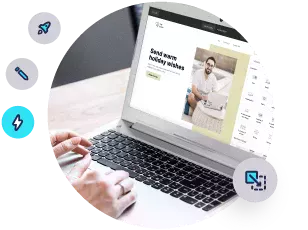 Landing page builder
Design, publish and optimize landing pages, thank you pages, pop-ups and microsites with a powerful drag & drop designer that allows you to build and then run campaigns without relying on any 3rd party designers or developers.
Email marketing
Create and send personalized email campaigns with CTA's to drive recipient interaction. Analyze the performance of every message and manage your contacts' subscription while maintaining GDPR compliance.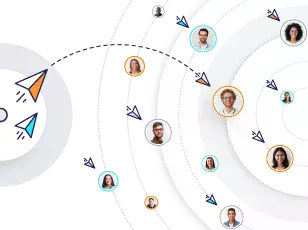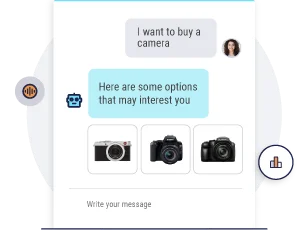 Conversational AI and speech interpretation
Significantly improve your results and increase your productivity with Bots that intuitively solve your customers' queries. Detect new opportunities and ways to improve your sales processes by extracting valuable data from every interaction through the inConcert Speech Interaction Analytics module.
More sales, better performance
Use all the leading-edge capabilities of the inConcert Marketing & CRM module to create a customizable sales management process to improve your results through every stage of the sales cycle.