Chatbots and Voicebots
Transform your business with chatbots and voicebots that help you generate more leads,
sell more, reduce costs and improve your customers' experience.
InConcert Bots is a specialized technology for automated interactions
that adapts to your organization's self-service strategies; from simple interactive
systems to sophisticated, powerful bots that interpret
the natural language of your customers.
Understanding
of natural language
Speak naturally to your customers and allow them to express
themselves colloquially with your company. inConcert Bots detects
with a high degree of accuracy the intentions and data embedded in
sentences thanks to the use of cognitive natural language understanding technology.
Immediate attention 24/7
Don't keep your online customers waiting. Provide them with
immediate every day of the year and at any time with intelligent bots that are able to inform them, solve their needs and sell them your
products and services.
Omnichannel
Automate interactions across all channels,
inConcert Bots allows you to manage chats through
the web, WhatsApp and social networks.
Also, thanks to the voice technologies of STT (speech-to-text)
and TTS (text-to-speech) voice technologies, you can deploy powerful voice bots that understand the colloquial speech
of your customers and respond to them by speaking to them.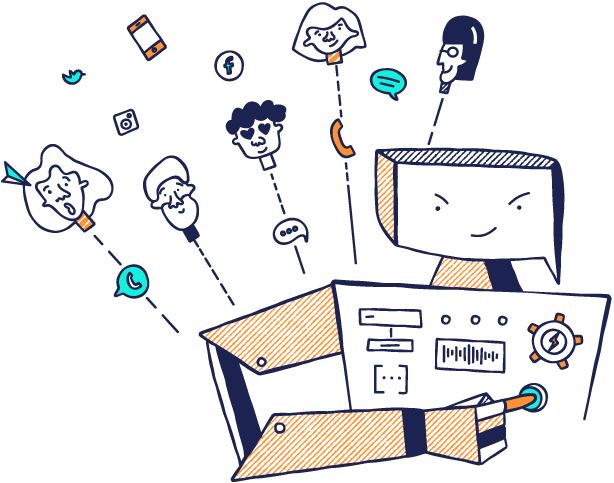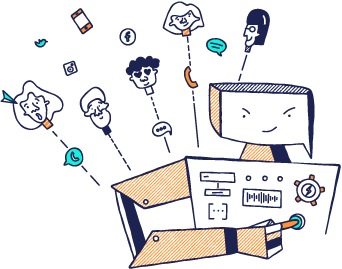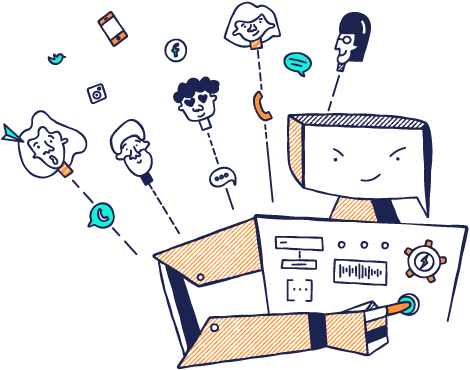 Chatbot builder
Design voicebots and chatbots conversations in a user-friendly
manner with a powerful and intuitive drag-and-drop tool.
Create advanced service flows integrated to your company's
business and systems of your company. Easily implement
bots for voice, WhatsApp and social networks without
writing code
Constant learning
With inConcert your bot is constantly evolving. We provide you with
a simple and powerful bot training portal that ensures active learning
for your bot, so that it can extract, with increasing more and more
accurately, the intentions behind the words.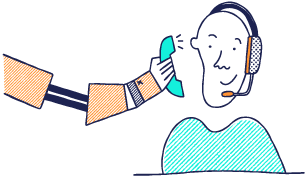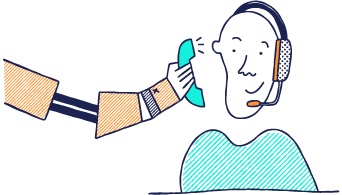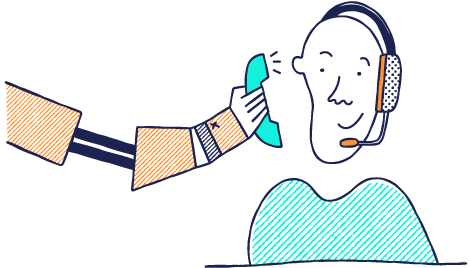 Engage agents
at the right time
Bots can't solve everything, but they can save your agents
a lot of time and only engage them at the right time,
when they sense it's necessary.
By transferring the conversation to the agents, our bots,
also transfer the story and context of the conversation for
for a unified experience.
Integrated Ecosystem
inConcert Bots is natively integrated with inConcert Omnichannel Contact Center, the most complete omnichannel contact platform on the market.
Easily add a bot to your landing pages to generate more leads, or give a better experience to your web-based answering service, or recover more money with a collection bot on WhatsApp. Integrate your bot to your contact center self-service strategies and renew
your old IVR. inConcert's native integration capabilities you can solve virtually any use case.