"The human side of CX": driving experience at the 20th Customer Experience Summit in Colombia.
Digital transformation, talent management, and artificial intelligence were the key topics of the Customer Experience Summit 2022 in Colombia, organized by the Colombian BPO. Professionals and companies in the sector came together at the Hilton Hotel in Cartagena on May 11 and 12 for the 20th edition of the event.
From inConcert we contributed as Gold Sponsors and had the opportunity to delve into the sector's trends, interchanging perspectives with business leaders from all over the world.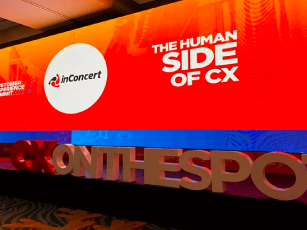 We presented our advanced solutions at our stand, focusing on taking the customer experience to a new level: inConcert Omnichannel Contact Center, Marketing Automation & CRM, Speech Analytics, and Conversational Bots.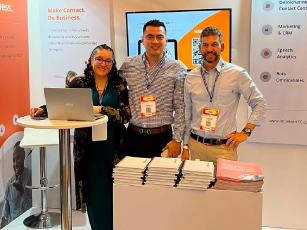 The conferences were also broadcast virtually and provided a platform for us to talk about Total Experience (TX), a fundamental approach to accelerating business growth and going beyond the customer experience.
While we are keenly aware that technological innovation is key, the focus must always be on promoting "The Human Side of CX", as expressed in the summit's logline. Through these human connections the Customer Experience Summit 2022 earned its place as one of the most valuable events in the industry in Latin America. We look forward to meeting up again next year!.