Track any indicator you want in real time, and end each day with the best possible results.
Adherence
Customize adherence measurement by defining associations between actual status and schedule events.
See the degree of schedule adherence by agent, or customized groups of agents in real time and historically, and make sure your agents are delivering the right service, even if they are working from home.
Customizing indicators
Define the indicators you want to track.
With the built-in library of functions, work with basic mathematical operations, add conditionals, perform operations between indicators represented in different units, and explore different options to represent the data.
Dashboards panels
Create dashboards by service, service group, indicator types, agent supervisors, custom agent groups, and more. Share your own configuration with other profiles.
View data whenever you need it with automatic synchronization of information through native integration with OCC.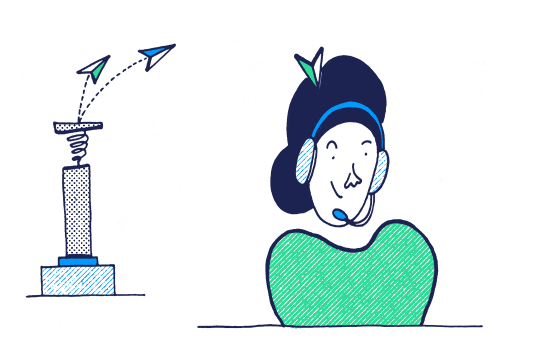 Alerts
Set up pop-up alerts to help you monitor deviations in the results of your indicators and metrics in real time.
Inform your agents of changes in their schedule immediately, and maintain adherence to the plan on target through automatic notifications.