More and more consumers are using social media as a means of communication to interact with brands. If your company is left behind in this trend, opportunities are bound to be lost. Listen and attend to your customers through their preferred channels, and integrate these channels with others from the same platform.
Social Contact Center
Boost your customer service strategy by adding interactions coming from social channels and applications, in a fully integrated way: Instagram, Facebook, Twitter, YouTube, and Google Apps. Schedule posts, receive and respond to comments or private messages, while ensuring compliance with service levels for each channel and distributing agents intelligently.
Context and collaboration
When an operator accepts the conversation, at the same time they will receive the contextual information they need to provide a personalized service, consistent with the rest of the communication channels. inConcert provides collaborative functions to transfer communications to other operators, escalate to specialized levels of attention, or record notes and comments on the interaction.
Control and analysis
With inConcert you not only provide efficient responses on social media, but you can also measure how effective and timely they are. How long did it take to respond to the customer? Was the requirement solved with the first contact? With real-time monitoring and analysis of historical reports, access all the information you need to improve your campaigns and service levels.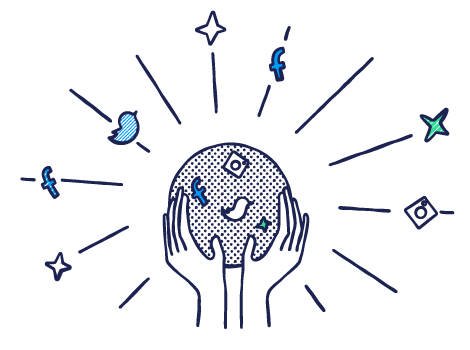 Omnichannel Service
Besides Facebook, Twitter, and Instagram, it incorporates the unified management of other channels such as WhatsApp, chat, or email, in a natural and timely manner. This way you can continue with the service on another, more convenient channel if you need to, while maintaining the context and thread of the conversation. A communication that starts through a YouTube comment could continue seamlessly over the phone or by email until it is resolved, without your customer having to repeat information.
Quick and consistent responses
Although the communication on social media is often asynchronous, the customer using these networks expects a quick response. "Canned" messages and integration with QnA Maker allow agents to provide immediate assistance and focus on crafting truly complex responses without delaying resolution.