The protagonists speaks
The protagonists speaks
"inConcert's technology and rapid deployment capabilities allowed us to deploy with Ñangareko an unprecedented emergency food aid plan. This plan assisted the needs of the most deprived sectors at the beginning of the pandemic."
Hugo Rafael Cáceres Agüero
Minister Executive Secretary of the Management Unit and Head of the Social Cabinet of the Republic of Paraguay.
The challenge
The SEN needed to implement a registration system to collect the data of those requesting assistance. The first major challenge was the urgency with which the plan had to be implemented, given the rapid spread of the pandemic and the restrictions on social mobility in this context.
The second challenge was the sheer number of interactions envisaged. It required an operation with the capacity to handle and register a large volume of requests quickly and efficiently.
create a system record to disclose the data of whom requested assistance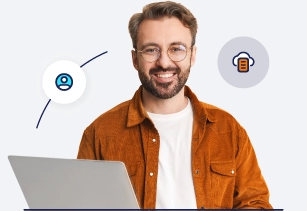 create a system record to disclose the data of whom requested assistance
The solution
To quickly solve the operational service requirement, inConcert created a contact center to process interactions through WhatsApp using its omnichannel technology. This was staffed by a team of operators and a Chatbot with artificial intelligence. The Chatbot allowed automating the registration processes, capturing applicants' data and documents. In less than 48 hours, more than 500,000 different user requests were processed through this channel.
The high demand exceeded the limits of interactions enabled by WhatsApp, so a complementary solution had to be sought. To this end, in less than 12 hours inConcert developed a custom application to automate telephone customer service through an interactive voice response system (IVR).
Using the IVR, data was captured directly on the calls. The system was enhanced with inConcert Speech Analytics to transcribe, analyze and process in an agile way the oral information provided by the callers.
The results
inConcert, in less than 72 hours, was able to implement a recording and processing system with capacity for hundreds of thousands of requests that would have been impossible to process manually.
The WhatsApp, chatbot and IVR channels ran simultaneously for 20 days, integrated with each other and with SEN's data processing system.
During that time, the following results were achieved:
282.093 records processed via WhatsApp
647.173 records processed via IVR
3 million audio streams transcribed via the IVR
In total, after processing the records, 330.000 people were assisted through the Ñangareko program
330,000 people were assisted thanks to the system of records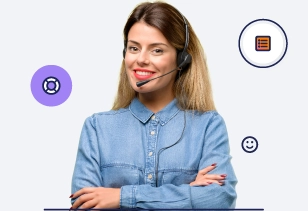 330,000 people were assisted thanks to the system of records
Programa Ñangareko
Ñangareko is a food assistance program of the Government of Paraguay, implemented by the National Emergency Secretariat (SEN) in coordination with the Social Cabinet and other institutions during March 2020, with the emergence of the COVID-19 pandemic.

Sector: State Agency


Operations: Paraguay