Planning and calculation of the ideal HC
Get projections of future interactions within seconds using algorithms that take into account your interaction history, external reports based on your experience, seasonality and the impact of special days. Compare established schedules with automatic forecasts and accurately calculate the number of people needed to meet service requirements without incurring cost overruns.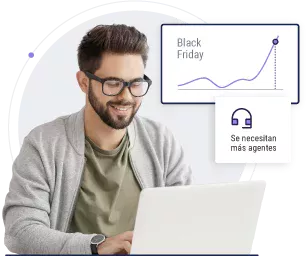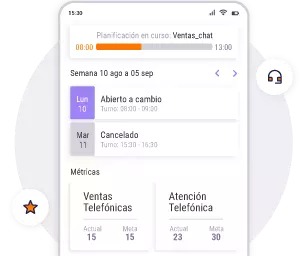 Agent Portal and
mobile application
Involve your team members in the creation of their shifts and provide them with real-time information on how their metrics are being met from the mobile app. Agent Portal enables each person to add their schedule preferences, facilitates shift swapping and makes it possible to find volunteers to work as backup during peak interaction times. It improves the adherence level of teams and has a positive impact on the staff turnover rate with the participation devices offered by Workforce Engagement.
Real-time control
Create dashboards that display tailored information for each type of service or group of agents and get real-time updates and alerts to improve the performance of your contact center and enhance your business intelligence. Get up-to-the-minute connection details for each agent or team and receive alerts based on the indicators you choose.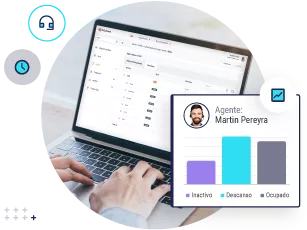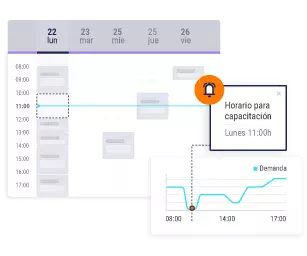 Training and growth
Identify top performers and design training plans based on data and leveraging the skills of the best agents. Automatically assess the most appropriate intervals for scheduling skill-building, coaching and support activities or team meetings without affecting the level of response or quality of service.
Multi-skill programming at your fingertips
Maximize your investment in agent training by using automated multi-skill programming. Create multi-skilled, multi-tasking teams at your contact center to cover more campaigns and scenarios with better trained agents.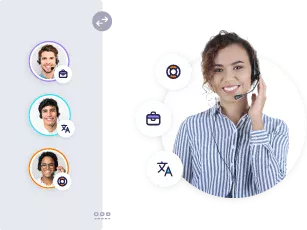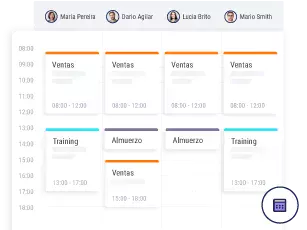 Optimized team management
Organize your teams efficiently without neglecting their preferences from the planning dashboard. Choose different shift scheduling strategies to achieve better coverage and easily and centrally manage all your team's departures, registrations, training sessions, schedules, shift changes, leaves or absences.
Happier agents, more
satisfied customers
Take advantage of the availability and granularity of data provided by real-time dashboards to recognize the work of the best performing agents. Share individualized results through the Agent Portal and mobile app and set rewards for the individuals or teams that reach their goals most efficiently to increase staff motivation and improve the quality of interactions.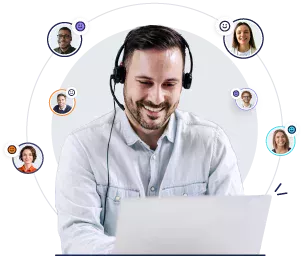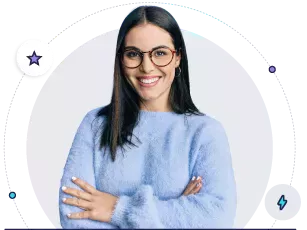 Achieve the perfect balance
Stay ahead of demand and design action plans to improve the experience of your customers and teams. Maximize customer service quality and response rates while reducing costs with Workforce Engagement.