Improve your productivity by up to 300% with a high-performance automatic and multimodal dialing system. Reach more contacts in less time and at a lower cost, reduce churn rates and optimize the use of your contact base to produce better results in sales, telemarketing, and collections operations.
Dialer Multimodal
Select the dialing mode that best suits your business: predictive, progressive, or preview. With predictive dialing, sophisticated predictive algorithms determine the precise moment to call, maximizing the productivity of your agents ( you can also use it with the regulated speed option if you prefer).
With the progressive dialer, the call is triggered as soon as the system detects an available agent. Select the preview mode so that your agents can preview the contact's data on the screen.
Call progress analysis
Guarantee more talk time for your agents through Call Progress Analysis (CPA). With this system, no calls are sent to agents if a busy tone, fax, or no answer is detected, which reduces unproductive time for agents.
Answering machine detection
inConcert provides a sophisticated Answering Machine Detection (AMD) mechanism that analyzes the audio and detects, in real time and with a high degree of accuracy, when a person or a recording answers.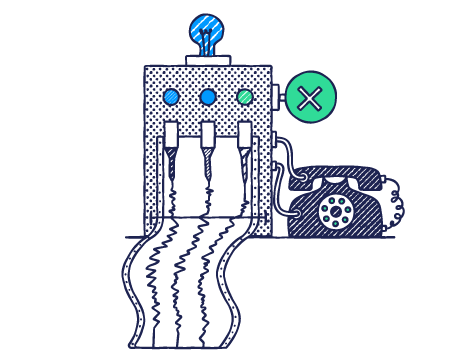 Multiple simultaneous campaigns and automatic prioritization
Organize your outbound operation in multiple simultaneous campaigns, adjusting the technology to your requirements. At the same time, you can set up several dialing lists for each campaign, even with different priority levels.
Blend
In combined operations, when there are not enough agents to support the incoming demand, you can automatically send calls to agents in outbound operations and reverse the process automatically when the service level stabilizes. What's more, inConcert allows you to assign skills to your agents, so that interactions are sent to those agents who are best suited to dealing with them.
Dynamic management and updating of dialing lists
Manage your lists through an advanced filtering tool, which makes it possible to segment your contact base with a high degree of precision. Lists can be recycled based on result codes, combined with other lists and then exported. inConcert also allows the dynamic generation and updating of dialing lists.
Compliance with regulations
Legal regulations are fully complied with thanks to functionalities specially designed for this purpose, such as "do-not-call lists". Before making a call, the system checks against these 'blacklists' to verify that the number is not suppressed. Dynamically configure the maintenance of these lists through the same user, via a web portal or an IVR application.