Reduce operating costs, eliminate online waits and provide 24-hour service with intelligent self-service. inConcert IVRs enable customers to access information and resolve transactions automatically and immediately.
Create your own IVRs
Use a visual and user-friendly tool to develop all kinds of IVRs: from basic pre-service menus to powerful telephone self-service applications integrated to your company's systems. With inConcert's Flow Designer you can design workflows to automate the business processes you need.
More autonomy
Gain autonomy by quickly modifying your IVRs, bots and automation flows, whenever you need to. Reduce implementation costs, development, testing and production start-up times.
Real-time changes, without stopping the system
Imagine making changes in the behavior of your IVR application in real time, without stopping the system, lifting services or compiling programming code. With inConcert you only have to save the changes in the tool and activate them. The next call will be handled by the modified version of your IVR flow.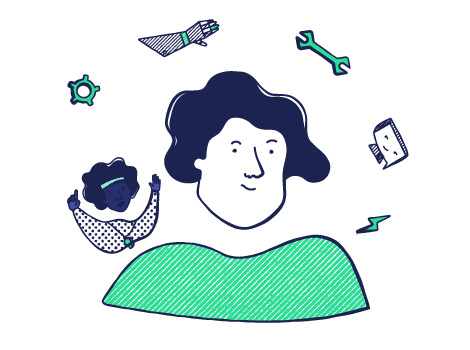 Training and professional services
inConcert provides you with documentation and a complete training program so that you know how to implement IVR applications and workflows autonomously. But if you prefer, our team of engineers can take care of creating highly customized applications to streamline your customer service and business processes.
Advanced IVR functionalities
Access inConcert's powerful integration capabilities through the Flow Designer. Integrate your IVR with the rest of your enterprise at the level of data, systems, processes, messaging exchange and component invocation. In addition, we provide you with connectors to voice technologies, email, messaging and other functionalities that enhance your IVR.
.
Bot builder
Implementing bots has never been easier, thanks to our drag-and-drop chatbots and voicebots designer. Configure automated service flows, integrate them into your business processes and activate your bots for voice, social networks, WhatsApp, SMS or online chat, without resorting to developers.
Bot Training Portal
Maximize the potential of your intelligent bots through a simple and powerful bot training portal. Ensure your bot is actively learning to interpret your customers' words more and more accurately and deliver better conversational experiences.