Reduce operating costs, eliminate waiting in line and provide 24-hour service, every day of the year. inConcert allows your customers to access information, resolve transactions and procedures automatically, freeing agents for more specialized tasks.
Better experience.
Always.
Improve your customers' experience 24 hours a day and without waiting in line, with the implementation of IVR applications, chatbots and voicebots powered by artificial intelligence, process automation and systems integration.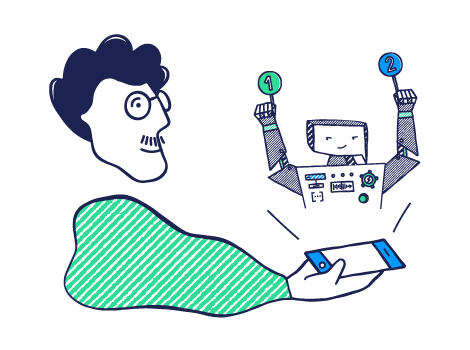 IVR
Optimize costs and create valuable experiences for your customers, with powerful IVRs focused on fulfilling the customer service and business processes you need. From simple but effective pre-service menus to advanced voicebots capable of natural conversation, inConcert's interactive voice response systems take self-service in your contact center to a new level.
Natural language
understanding
Let your customers express themselves colloquially with self-service systems. Thanks to the use of advanced NLU (Natural Language Understanding) technology, inConcert bots detect what your customers want and what data is contained in the sentences.
Vocal technologies
The incorporation of Text To Speech (TTS), Automatic Speech Recognition (ASR) and voice biometric identification enable the development of new business applications that optimize your contact center resources and provide a dynamic and differentiated user experience.
Value-added information
Obtain detailed information on how your chatbots, voicebots and IVRs work and how your customers use them. Identify which are the most used options, the most problematic abandonment points and many other useful data to continuously improve your customer service processes.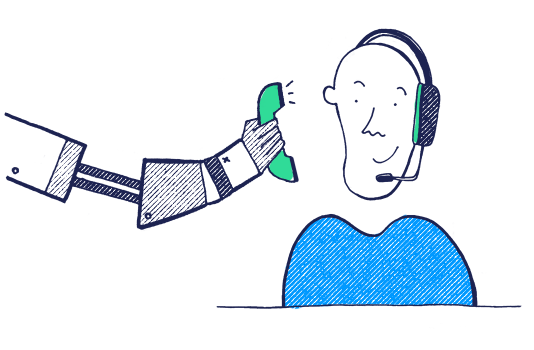 Transfer to agents
Chatbots and voicebots can't solve everything, but they can save your agents a lot of time and engage them only at the right moment, when they detect that it is necessary. By transferring the conversation to agents, bots also transfer the story and context of the conversation for a unified experience.
IVR and bot designer
Design IVR and conversational bots in a user-friendly way with a powerful and intuitive drag-and-drop tool. Create advanced service flows integrated with your company's business processes and systems. Easily implement IVR and bots for voice, WhatsApp and social networks without writing code.
Integration with data, applications and
business processes
inConcert enables integration between your self-service applications and the data and systems in your company, such as CRMs or billing systems. In this way, your customers can consult procedures, account statements, purchase orders or even pay invoices securely.