Be sure that not a single email remains unanswered. inConcert's tools allow you to productively manage large volumes of emails, with a focus on quality of service and seamlessly integrated with your company's other channels.
Advanced email management
Receive, answer, and distribute emails from the same omnichannel inbox where you manage all your customer service channels. Ensure compliance with established SLAs through intelligent mail distribution based on business rules.
Swift responses
Customers appreciate quick and efficient responses to their emails, without having to go round in circles to get contextual information. Give your agents the power they need by providing them with the tools that allow them to give the best service, such as access to contact data or their unified history, and the automation of responses to frequent queries.
Pre-designed templates
inConcert provides you with pre-configured response templates, which agents will be able to use easily. This not only improves response times, but also maximizes their uptime by freeing them from typing repetitive responses.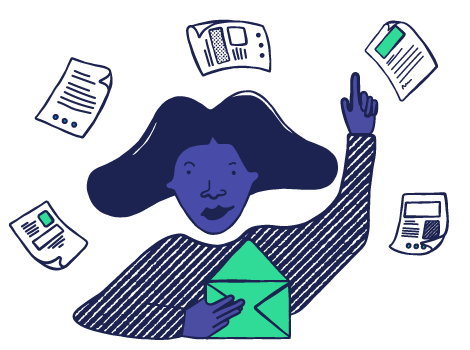 Integrate email to all channels
Unify your email management with other channels such as social media, live chat, contact forms, telephone, or SMS. Move the customer from channel to channel without losing context and maintaining the thread of the conversation, for an efficient and truly omnichannel resolution.
Collaboration and transfers
Your collaborators can add internal comments, notes, and tags to an email conversation to facilitate references for themselves or their colleagues. If required, the conversation can be transferred to a more specialized operator, without losing communication continuity.
.
Monitor your team's work
Keep track of how your team is responding to email inquiries. Searching for messages and following conversations couldn't be simpler, plus you can reassign emails and chat online with agents, collaborating for swifter a resolution for each contact.