Working on a unified platform provides unbeatable conditions for real-time team collaboration. In addition, inConcert Help Desk
provides specific tools for teamwork.
Team resolution
Easily escalate cases. Set up observers who can follow up on each case and add internal notes to the interactions, visible to the whole team, to optimize the process in the future.
Supervision and
monitoring
Agents using inConcert Help Desk integrated with our OCC can query their supervisors while interacting with a customer (without the customer noticing, of course).
Supervisors access customized dashboards to see the status of tasks and indicators for their entire team, either historical or real-time data.
Integrated recording
Make sure you have a backup for claims, complaints or doubts. inConcert records all interactions, digital and telephone, and associates them to each ticket.
From the ticket itself you have access to all contact information and interaction history, whether emails, chats, WhatsApp or call audio.
You can also view the agent's screen recordings to ensure that they are complying with all management steps or detect good practices.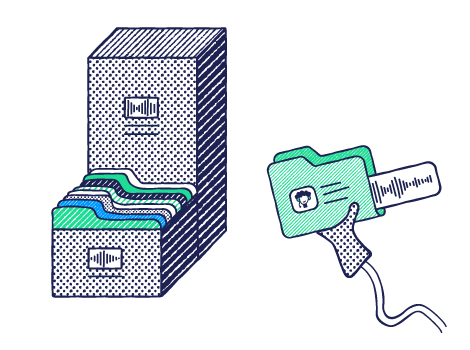 Customize functions to suit your team
In inConcert Help Desk all functions are customizable to adapt to the specific dynamics of your team.
Assign roles within the platform with different permissions according to responsibilities, create supervision workflows and customize knowledge bases.