With inConcert CRM build strong and profitable relationships with your customers by providing them with the best multi-channel experiences and maintaining a unified and complete view of interactions.
Omnichannel inbox on
multiple devices
Make inConcert CRM your email client, or easily integrate it with your favorite customer. Also receive and respond from inConcert CRM's omnichannel inbox, on your PC or mobile device, calls, WhatsApp messages and chats.
Outbound contact
Call your customer, send them a WhatsApp message or compose an email at the touch of a button on their contact tab. With inConcert CRM you can also send mass mailings and messages to segmented customer lists.
Capture your leads as soon as they arrive on your pages.
Chat, click-2-call, web forms, video call and WhatsApp are some of the options you can offer your website visitors to contact your representatives.
And if they have already been in contact with your company, you will have available in real time all the important information to assist them.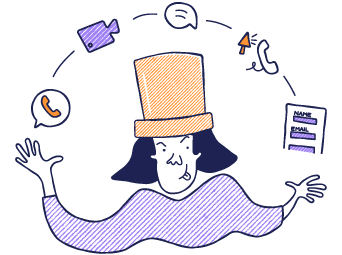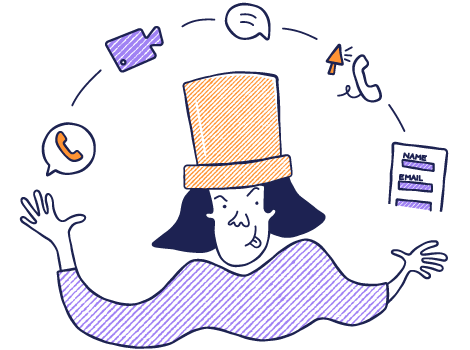 Interaction history
Access the history of communications you had with your customers, from a single screen, regardless of the channel and click on the interaction to view its content or listen to the phone call.